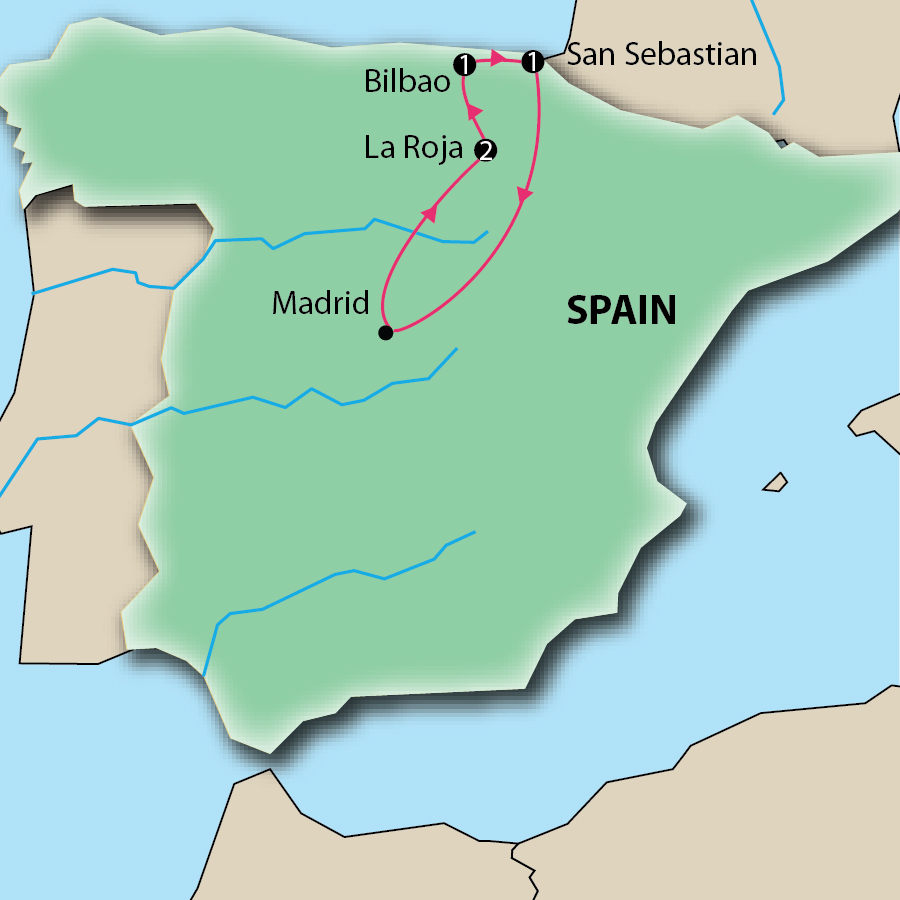 Included Features & Services:
Taxes and service charges
The following are not included:
Rental car gas, parking and tolls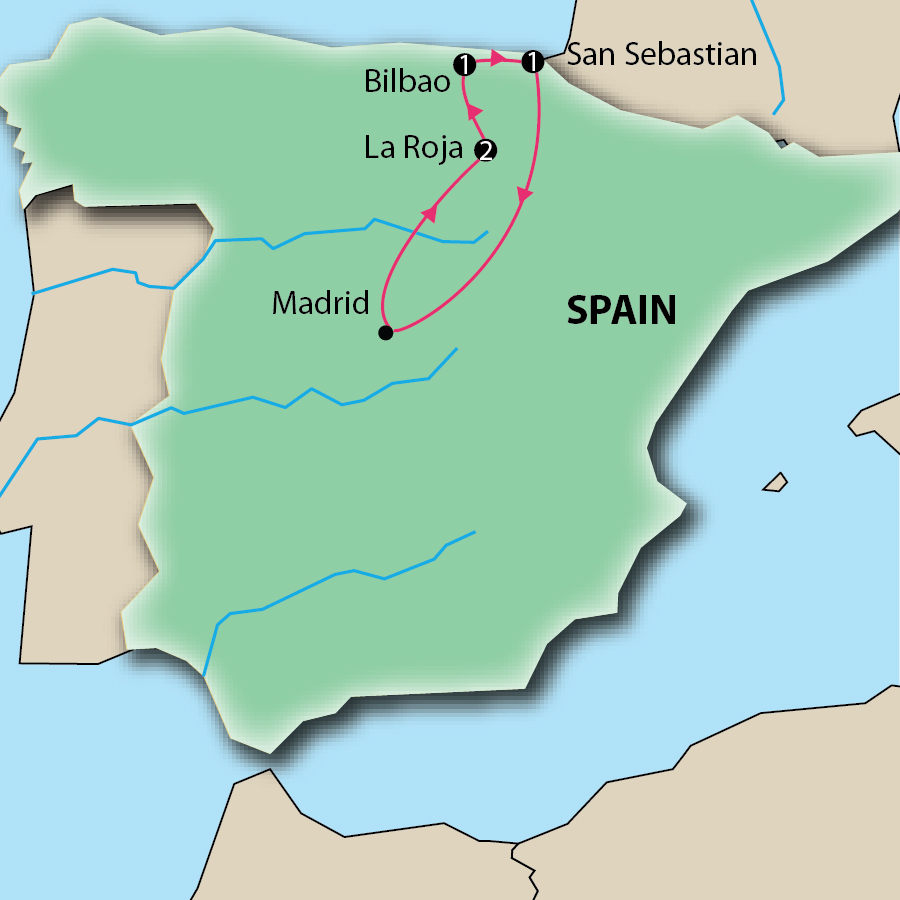 Day 1: Madrid - Aranda de Duero - La Rioja
Upon arrival, pick up your rental car and and nbsp;drive to Aranda de Duero, the heart of Ribera del Duero wines. and nbsp;Visit a winery and taste 3 wines. Continue your exploration of this area with a visit to a medieval village and underground caves dating to the 16th century. Continue to La Rioja which offers more than just excellent wine. It is a wonderland of stunning landscapes and unspoiled villages, full of art, culture, and history. br /
Hotel: Los Agustinos
Day 2: Explore La Rioja
Today, you will live the world of the wine. Visit a traditional winery and and nbsp;learn about and nbsp;the traditional way to make wine. After a guided tour, enjoy a wine tasting. Continue to the wine museum and and nbsp;have a gourmet lunch surrounded by the incredible landscapes of vineyards. The afternoon is at leisure to further discover this fascinating region. (B,L)
Hotel: Los Agustinos
Day 3: La Rioja - Bilbao
Today, on the way to Northern Spain, visit and nbsp;the Marques de Riscal winery, a new landmark designed by renowned architect Frank O. Gehry. At the end of the tour, enjoy a wine tasting. and nbsp;Continue to Bilbao. (B) br /
Hotel: Miro
Day 4: Bilbao - San Sebastian
After breakfast, depart for San Sebastian. Upon arrival, discover this incredible city and enjoy a tapas tour. (B,D) br /
Hotel: Silken Amara Plaza
Day 5: San Sebastian - Madrid - Return
Drive to the Madrid airport and drop off your rental car before and nbsp;for your return flight home. and nbsp;(B)

Touring Date

Land Only

Land + Air

Single
(Land Only)

Single
(Land + Air)


No Departure Date Information was found for this Tour. This could be due
to our website undergoing an update.

Please call a tour specialist at 1-800-942-3301 for personalized assistance.

Note: Departures appearing above in green are guaranteed to operate by the tour operator.

Airfare Disclaimer
A NOTE ABOUT AIRFARE: We encourage you to buy your airfare from the tour operator, because if your tour cancels then your airlines tickets will be covered. Purchasing flights separately at a lesser rate and incorporating it with a Non-Guaranteed Departure Date can result in loss of total cost of your flight investment. Depending on the fare rules, flights may be Non-Refundable and/or Non-Transferable. Neither the tour operator and/or Atlas Cruises & Tours will be held responsible for loss if a tour is cancelled for Lack of Participation.

Documents
TRAVEL DOCUMENTS: Necessary Travel Documents such as Passports and Visas is the responsibility of the traveler. Passports must be valid six months from your return travel date.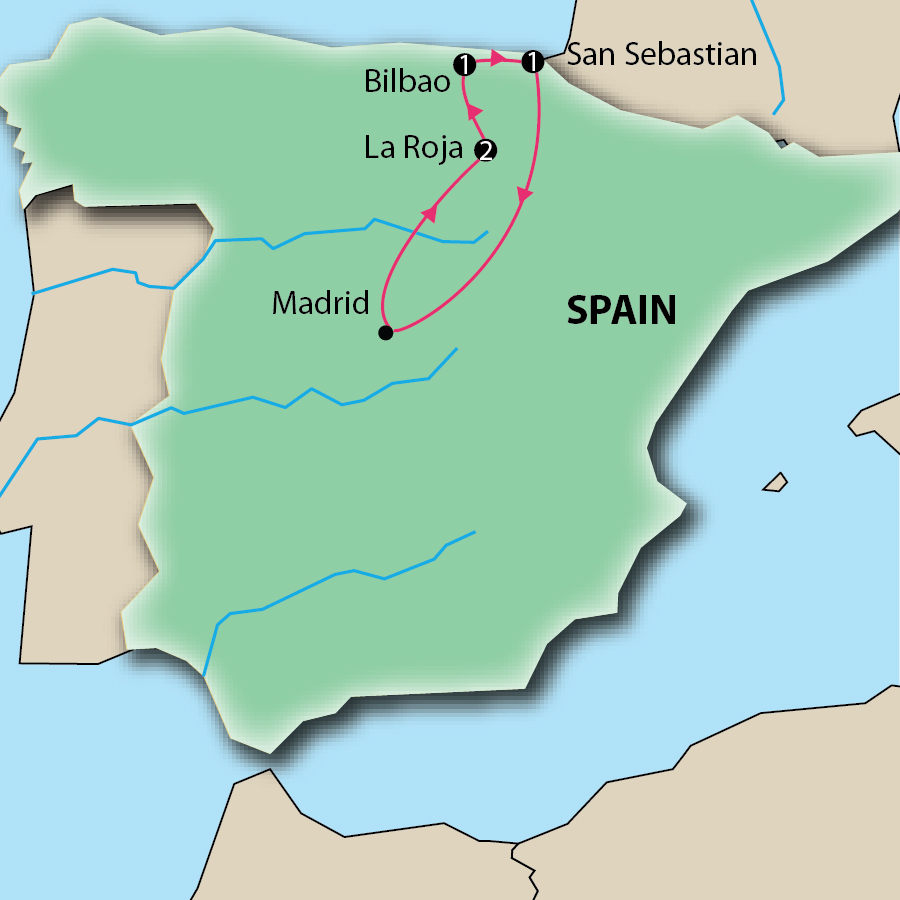 See Itinerary for highlights.